Darren Elder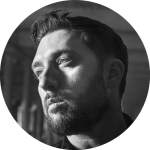 An agent of creativity, who is driven to achieve excellence with passion and integrity. With over a decade of experience leading studio operations, Darren has quarterbacked all manner of recording and production from concept to fruition.
Having charted multiple music credits on Billboard as an artist, writer, and producer, Darren has facilitated production for Universal, ABC, The CW, Showtime, Apple and EMI-Capitol among many others. Darren is a fiercely loyal creative ally who is abandoned to the team's success and the relentless pursuit of compelling artistic communication.
---
Jonathan Wyman
Over the years, Jonathan has amassed a collection of modern and vintage gear, instruments, and amplifiers. Jonathan is able to use these on every session to inspire and enable performance and capture it with a unique and artistic perspective.
Jonathan has worked alongside some extraordinarily talented engineers and producers, including Tony Visconti (Bowie, T-Rex), Beau Hill (Ratt, Jeremiah Freed), and David "Sluggo" Katz (Gym Class Heroes, Train) and collaborated with the likes of Matt Wallace (Faith No More, Maroon Five), Randy Staub (Metallica, Alice In Chains), Brian Malouf (Michael Jackson, Pearl Jam) and of course, Adam Ayan and Bob Ludwig of Gateway Mastering here in Portland.
Find out more about Jonathan at his website, This Sounds Good.
---
Kevin Billingslea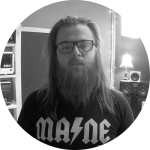 Whether it's producing, writing, engineering or mixing, Kevin Billingslea's work can be heard worldwide. From Japanese acoustic-pop, to American Metal/Hardcore, his ears and skills know no limits.
Working under Grammy Award-Winning producer Josh Wilbur (Lamb of God, Avenged Sevenfold, N'Sync, Avril Lavigne) for several years, Kevin planted his feet in Southern Maine and has since engineered, mixed and produced albums for heavy-hitting artists such as Vanna, Cruel Hand, and hundreds more.
---
Andrew Mead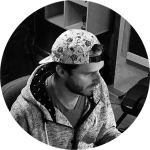 A native of Maine, Andrew studied Multimedia Arts at Tufts Unversity in Medford, MA with acclaimed music technologist Paul Lehrman.
After cutting his teeth with electro-pop act The Other Bones, Andrew transitioned into producing for some of New England's top acts with a focus on programming, synthesizers, and sampling. Among other accolades, Andrew's work has appeared in the iTunes Top 10 charts and he has shared the stage with the likes of Drake, OK GO, Tove Lo, and more…
---
David Muise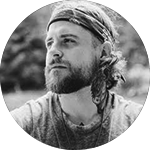 Dedicated to creative energy and harnessing the raw element of making music, Davey balances structure and flow and everything he writes. With well over a decade of music writing, editing and preforming, Davey takes what he knows about performing live and tries to capture that inside every studio session.
With a background in heavy alternative music, he brings a new outlook to the table with how and why he writes. Davey's goal is to pull those real and raw emotions out of each musician and smash it all over the track. With years of writing for his band Vanna, with major releases and working alongside some of the industry's best producers as well as co-writing and lyric development for many other bands, Davey is putting his heart into making great music.
---
Kevin Oates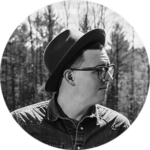 KØ is an educator, conductor, cellist, composer and passionate entrepreneur looking to revolutionize music education while improving students lives through music. Based out of Portland, ME, KØ has provided the opportunity for middle and high school students to work with artists such as Gregory Alan Isakov, Kishi Bashi, The Ballroom Thieves, Vanna, Darlingside, Tall Heights and Suppose, while reinforcing the importance of being confident in yourself and your self-expression, both on and off the stage.
In 2014 KØ founded Maine Youth Rock Orchestra (MYRO), a non-profit 501(c)3 organization that provides orchestral students of all ages educational opportunities to working alongside and perform with national bands and artist. MYRO's success has led to launching youth rock orchestras in New York City and other locations to be announced through 2018. His vision is to start youth rock orchestras in every state over the next 20 years, adding new opportunities for students to express themselves through the music they connect with while reinforcing classical technique.
In 2017, KØ will be releasing two books; Rock the Classroom for teachers and Bach n' Roll for students, giving all in the education sector a fresh perspective on the direction of music education and how to engage and reinvent.
Based out of The Halo Studio in Windham, ME, KØ has recorded strings on over 30 albums, including Vanna, Ghost of Paul Revere, Spose, and The Ballroom Thieves.